George Dowd, Founding Attorney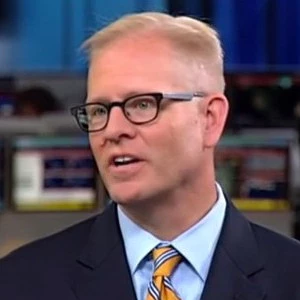 George Dowd is an attorney and also provides subject matter expert consulting services related to the foreign exchange, futures, cryptocurrency, and metals markets.
He holds a B.A. in Economics from the College of the Holy Cross, a J.D. from the DePaul University College of Law, and is admitted to practice law in Illinois.
He served on the Board of Directors of the Global Digital Asset & Cryptocurrency Association in 2020 and 2021.
Mr. Dowd has testified as an expert in proceedings before the National Futures Association, FINRA, the London Court of International Arbitrations, and the Federal Court of Australia.
He has given presentations, or lectured, at the People's Bank of China (Shanghai), the DePaul University Graduate School of Business, the National Futures Association, and the Chicago Bar Association's Futures and Derivatives Committee. He has appeared frequently on CNBC, Bloomberg TV, and the Fox Business Network.
Mr. Dowd was with Société Générale (via predecessor firms Fimat and Newedge) from 2007 through 2015 where he was Head of the Chicago Foreign Exchange Desk and Head of Foreign Exchange Sales for the America's.
Prior to 2007, he established the Spectrum Currency Program at Spectrum Asset Management, and held senior foreign exchange roles at JP Morgan Chase, Bank of America, and Credit Suisse.
Mr. Dowd played varsity men's ice hockey at the College of the Holy Cross, attended Skeleton Development Camp at the U.S. Olympic Training Center in Lake Placid, NY, is an accomplished sailor, and has run the Boston, New York City, and Chicago marathons. He lives in Winnetka, IL and has three sons.